26rd Annual Meeting of NANTERRE NETWORK –
Law and Culture
29 and 30 June 2022 – Lisbon
01 and o2 July  2022 – Porto
Lusophone University
The Faculty of Law of the Lusophone University has the honor to host the 26rd Annual Meeting of NANTERRE NETWORK. It will take place in June/July 2020 in Lisbon and Porto/Portugal.
The Lusophone University is the largest Portuguese private university. Its main institutional vocation is centered on the integration of knowledge among Portuguese-speaking countries. For us, it is a privilege to host the distinguished event in Lisbon and Porto.
The organization of our program follows the parameters of the previous meetings, which means there will be a colloquium and a country-by-country presentation by our new colleagues who joint the Network recently.
With the above in mind, the organisers have planned the conference as an international event, allowing presentations in English, Portuguese and Spanish.
The subject matter of the conference is extremely topical, and the publication containing the papers will undoubtedly have a pioneering character, being a signpost for further developments of both and European doctrine, and most likely also legislation. According to the assumptions of the organisers, the monograph resulting from the conference will be published by a Portuguese legal publishing house.
TOPIC AREAS: 
Multiculturalism and Non-Discrimination
1.2. Europeanization of Legal Systems
1.3. Cultural relations and citizenship
State and constitution in the contemporary European and Latin American's orders
2.1. Public Policies and Effectiveness of Fundamental rights.
International law challenges in Europe and Latin America
3.1 Present and future of European Law
3.2 Identifying and combating contemporary violations to human rights
The cultural influence on legal business
4.1. Economic law, commercial law and commercial relations in Europe.
Protection of personal data and Internet regulation in the cultural context.
Board of the Committee
Fábio da Silva Veiga, Program Chair – Professor of Business Law at Lusophone University (Porto and Lisbon)
Otmar Seul – Coordinator of 26.º Annual Meeting Nanterre Network – Professor Emeritus at University of Paris-Nanterre
Sthepanie Dijoux – Coordinator of 26.º Annual Meeting Nanterre Network, Full Professor at University of Paris-Nanterre.
Members of the Scientific Committee
Anita Rodina, Latvijas Universitātes, Riga / Latvia
Catherine Maia, Lusophone University and Sciences Po / Portugal-France
Basak Baysal, Istanbul University, Beyazit Istanbul / Turkey
Bettina Heiderhoff, Westfälische Wilhelms-Universität Münster / Germany
Fábio da Silva Veiga, Lusophone University / Portugal
Flávio Roques, Lusophone University / Portugal
Emil W. Pływaczewski, Uniwersytetu w Białymstoku, Białystok / Poland
Goran Koevski, Универзитет "Св. Кирил и Методиј" – Скопје, Skopje / Macedonia
Haxhi Gashi, Univerzitet u Prištini, Prishtina / Kosovo
Inês Godinho, Lusophone University / Portugal
Izabela Skomerska-Muchowska, Uniwersytet Łódzki, Łódź / Poland
José de Faria Costa, Lusophone University / Portugal
Lorenzo Bujosa Vadell, Universidad de Salamanca / Spain
Lourdes Mella Méndez, Universidad de Santiago de Compostela / Spain
Maria do Rosário Anjos, Lusophone University / Portugal
Otmar Seul, Université Paris-Nanterre / France
Pedro Curvello Saavedra Avzaradel, Universidade Federal Fluminense / Brazil
Soazick Kerneis, Université Paris-Nanterre / France
Stéphanie Djoux, Université Paris-Nanterre / France
Tilman Bezzenberger, Universität Potsdam / Germany
Tomas Davulis, Vilniaus universiteto, Vilnius / Lithuania
Ulrike Brandl, Universität Salzburg / Austria
Vânia Aieta, Universidade do Estado do Rio de Janeiro / Brazil
Vasco Pereira da Silva, Universidade de Lisboa / Portugal
Vicenç Ribas Ferrer, Universidad de Alcalá / Spain
Zélia Luiza Pierdoná, Universidade Presbiteriana Mackenzie / Brazil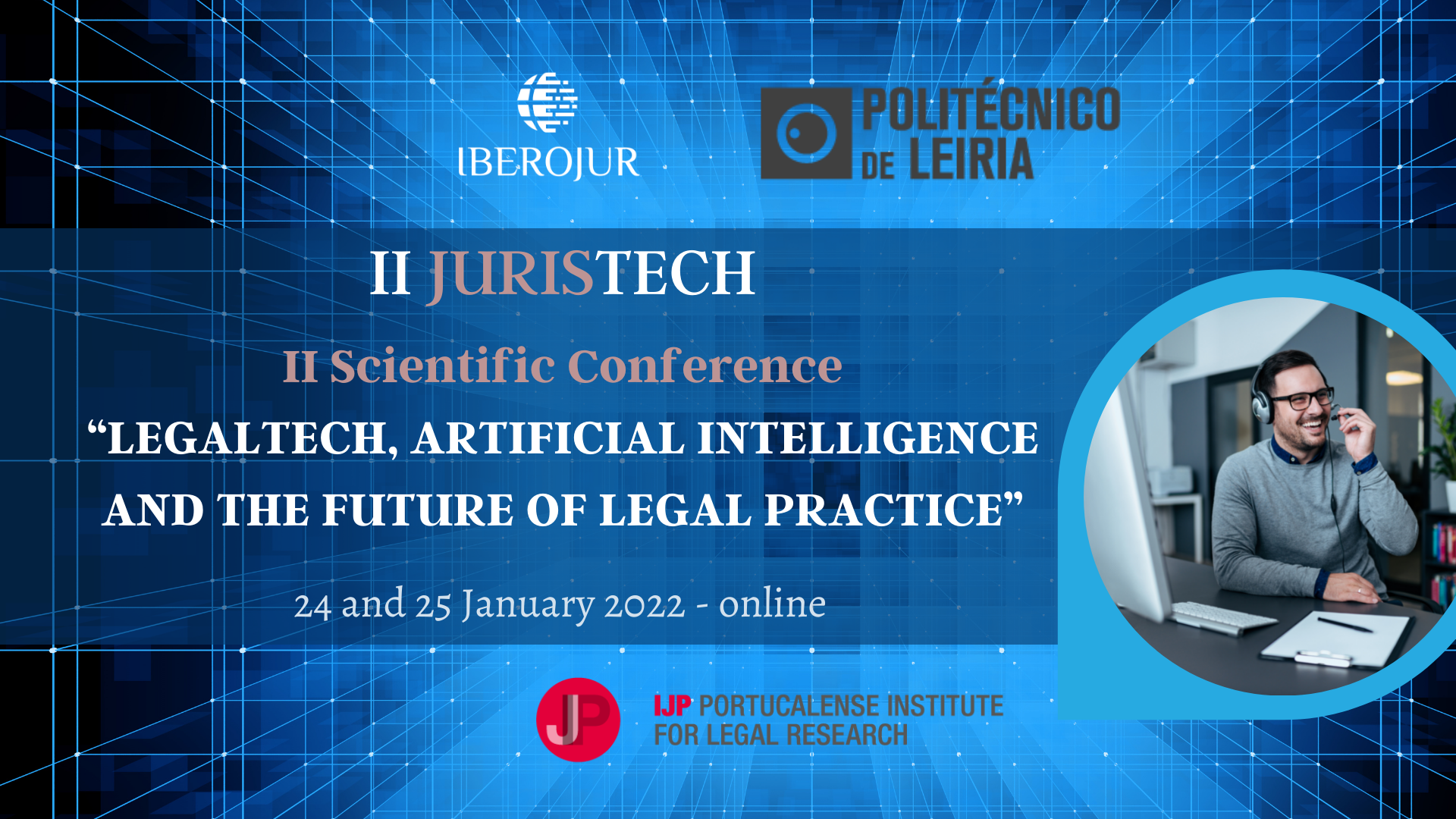 REGISTRATION:
In order to register for the conference, please prepare abstract or paper until 31.12.2021 and send to the email: [email protected]
Confirmation of acceptance of the applications and allocation to topic blocks will be sent via e-mail by 08.01.2022 (approval list)
The approval list will be released on 08.01.2022.
The congress program will be published on  17.01.2022.
Congress date: 24 and 25 January 2022
 ABSTRACT OR PAPERS REQUIREMENTS:
Call for papers rules – download here.
Convocatoria en español – aquí.
Edital em português – aqui.
Final revised versions of the texts should be submitted by 24.02.2022.
Conference Fee: 60 Euro
After receiving confirmation of registration, relevant payment shall be made – until 16.01.2022 -as wire transfer to the Iberojur account or PayPal.